Essential oils don't just add aroma to a room, they also provide numerous health benefits for the household. Using a room diffuser is probably the easiest way to dispense these benefits into the air so as to improve your health, boost your energy and promote good sleep, among others.
This handy device offers a natural and safer alternative to air fresheners, especially if you want to take a more active role in your own health. It can fill a room with the natural fragrance from oils that freshens up your home while promoting overall wellness.
While the list of benefits of a room diffuser is extensive, we've narrowed them down to our top 11 benefits of a diffuser on overall health and wellness. Check them out below. If you are in need of a diffuser or would like to see one in action, here at Bundaberg Health Foods we have a large selection of diffusers, as well as Bundaberg's largest range of essential oils to suit your individual needs
#1. PROMOTES GOOD SLEEP
Diffused essential oil has relaxing properties that create a restful and uninterrupted sleep. The mist produces a long-lasting effect that induces sleep through the night. Essential oils like lavender and bergamot are abundant in linalool and linalyl acetate – compounds that are proven to have relaxing properties and promote sleep.
RECOMMENDED OILS:
Bergamot
Chamomile
Lavender
Mandarin
Sandalwood
Spikenard
Sweet marjoram
#2. RELIEVES STRESS
Just as a diffuser elevates mood, many use it to reduce anxiety and promote peace of the body and mind. It creates a calming effect in your home that is great for when you're feeling burned out or depressed. It also sets a positive atmosphere and inspires high spirits whenever you need them most.
RECOMMENDED OILS:
Bergamot
Chamomile
Frankincense
Lavender
Rose
#3. BOOSTS IMMUNE SYSTEM
A lot of essential oils have antibacterial and antiviral effects all which protect your immune system once inhaled. By diffusing the oils into the air, airborne germs are warded off before you become ill. It is a great way to keep cold, flu and other illnesses at bay.
RECOMMENDED OILS:
Oregano
Lemon
Tea tree
Peppermint
Clove
Camphorcreen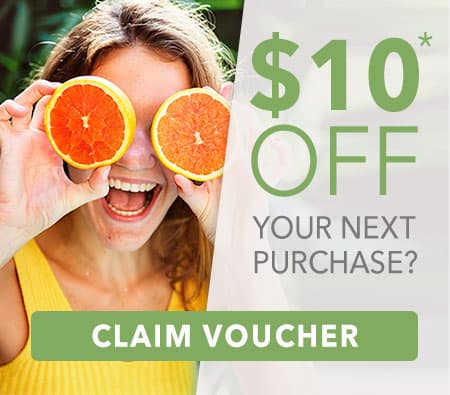 #4. CURBS APPETITE
Oil diffusers can help stimulate the senses in a way that works to curb appetite. Inhaling certain oils can assist weight loss naturally by inducing a satiety response within the body. It can also aid in detoxing your body and managing your stress levels which could all result in overeating.
RECOMMENDED OILS:
Grapefruit
Lavender
Orange
Patchouli
Ylang Ylang
#5. REPELS INSECT
Oil diffusers can be used as a safe and effective mosquito repellents because the aroma of the essential oils can be fatal to many bugs. In fact, an experiment reveals that a diffused oil mixture of clove and lemongrass repelled Aedes aegypti, a type of Zika-carrying mosquito, at a rate of 100 percent.
RECOMMENDED OILS:
Cinnamon
Clove
Geranium
Lavender
Lemongrass
Peppermint
Rosemary
#6. CREATES A HEALTHY ENVIRONMENT
Diffusing the right oils can create an antimicrobial and antibacterial environment that eradicates airborne bacteria in your home. Some diffusers also double as humidifiers, keeping your airways moist and healthy, making you less susceptible to microbes.
RECOMMENDED OILS:
Cinnamon
Lemon
Oregano
Tea tree
#7. KEEPS THE ENVIRONMENT COOL
While diffusers create a healthy environment, diffusing minty essential oils in the room also makes your home cool and fresh.
RECOMMENDED OILS:
Eucalyptus
Peppermint
Spearmint
Wintergreen
#8. IMPROVES RESPIRATORY HEALTH
Inhaling essential oils are proven to be beneficial for your respiratory health. It opens up your bronchial passages and eliminates the presence of bacteria in your lungs. It helps combat breathing difficulties by reducing inflammation and congestion in clogged airways.
RECOMMENDED OILS:
Eucalyptus
Lavender
Lemon
Palo Santo
Tea tree
#9. INCREASES ENERGY
Essential oils can help you feel more fresh, energetic and productive. It reduces fatigue while at the same time boosts your energy levels.
Did You Know?
A research published in the Journal of Sport and Exercise Psychology suggests that peppermint oil can increase athletic performance. The athletes on the subject were able to run faster and complete more push-ups after inhaling peppermint.
RECOMMENDED OILS:
Cinnamon
Grapefruit
Lemon
Orange
#10. ENHANCES COGNITIVE FUNCTION
Using essential oils in a diffuser is an effective way to improve memory, cognitive function, and focus. Many essential oils create a soothing effect when you're stressed, levelling out your mood which helps you to focus better. There are also several oils that are known for balancing the body's hormones. All these can eventually help heal the underlying causes responsible for hampering cognitive function.
RECOMMENDED OILS:
Basil
Lemongrass
Rosemary
Spearmint
Tangerine
#11. RELIEVES PAIN
Applying oils directly to the body may be the most effective way to relieve pain. But, using a diffuser can also extend their effects. When essential oils are inhaled, they enter our bloodstream thus, internally relieve persistent pain in the head, muscle or joints.
RECOMMENDED OILS:
Bergamot
Clary sage
Chamomile
Eucalyptus
Ginger
Lavender
Looking for a room diffuser in Bundaberg? Here at Bundaberg Health Foods we would love to help you find the one that speaks to your individual needs. We have a large range of different diffusers available at our Bundaberg Health Food Store on Woongarra Street. Come and have a chat to our friendly team!
Get a $10 discount on all diffusers and essential oils
Join the Healthy Bits Club and reveive a complimentary $10 voucher for Bundaberg Health Foods on signup! Click here to join and claim your voucher.
https://www.bundaberghealthfoods.com.au/wp-content/uploads/2019/06/Bundaberg-Health-Food-Blog-Post-Header.jpg
312
820
David Lee-Schneider
https://www.bundaberghealthfoods.com.au/wp-content/uploads/2018/09/bundaberg-health-foods-logo-web.jpg
David Lee-Schneider
2019-06-27 19:11:18
2019-06-27 19:17:36
11 Health & Wellness Benefits Of Room Diffusers & Essential Oils